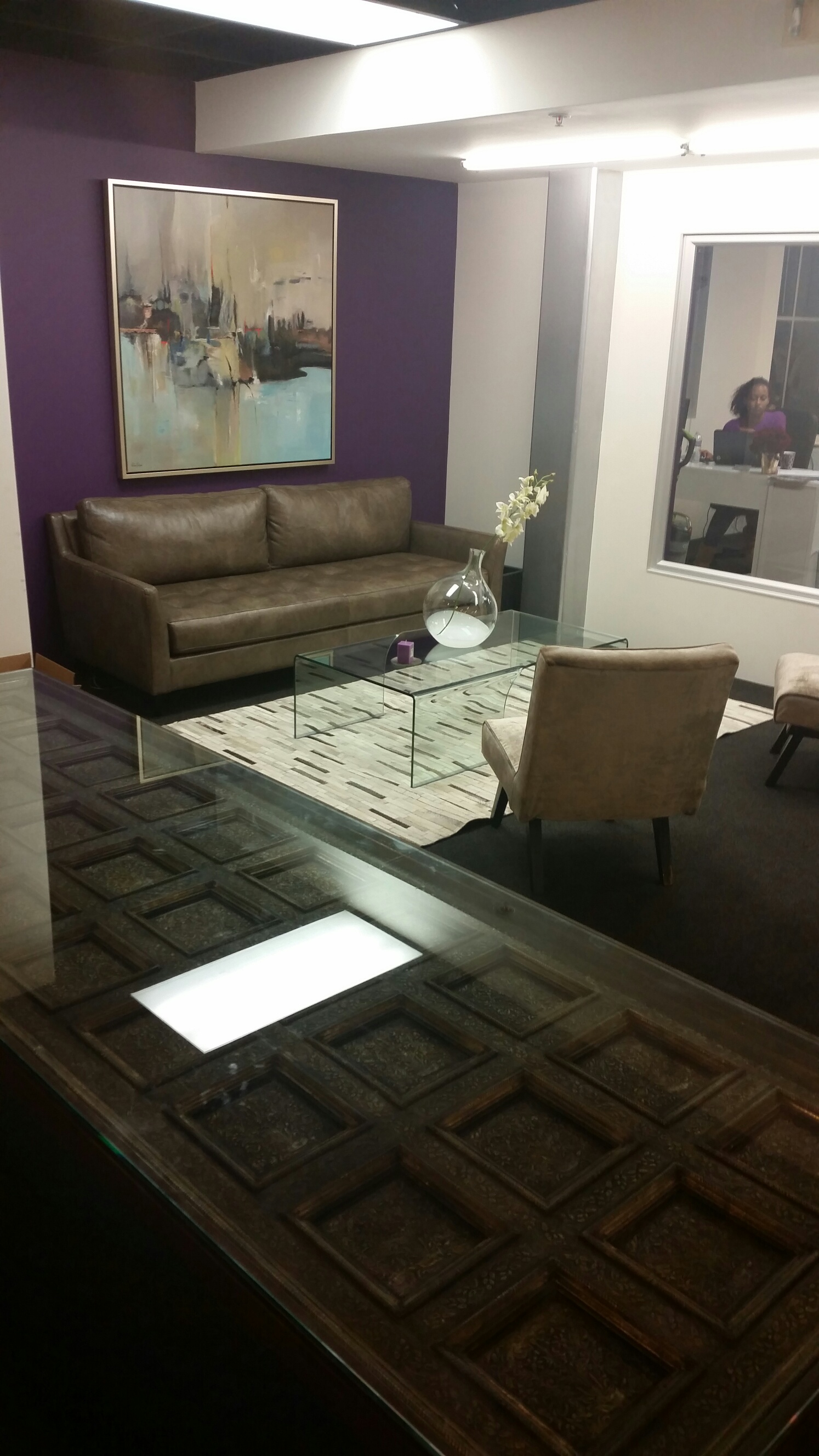 Why can't your office feel like home?
In between closing deals I like to immerse myself in the world of design…that's when I'll take on projects where I can switch hats, be innovative and create inspiring spaces.
For the last few months, I've been working on an interior design project that's just about done! A client and good friend has a marketing firm. She recently moved to Culver City's Hayden Court… She asked me to come in and create a space that matched her personality all while being functional…a space where her staff and clients will feel inspired.
It's funny, I never set out to design commercial spaces. I always thought my design sensibility lent itself to homes not workspaces… But then it became clear to me that people are far more productive and efficient in an environment that feeds and that's comforting to them. So why couldn't an office feel like home?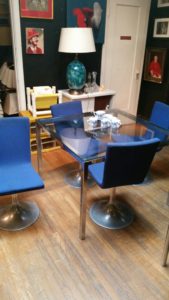 Anyway, back to workspace #2… I gotta tell you, it feels so great to walk in and see people being productive & accomplishing their own goals in a space I created.. I spent weeks sourcing everything from couches to fig trees. Hunting for the special finds that give a space that touch…evoking a feeling of warmth, or inspiration, or whatever it is my clients need for their space to exude. I just love it! Tomorrow we'll be installing custom-made drapes that serve as a divider for their mini-kitchen and conference area… and once that's done… I'm on to the next space!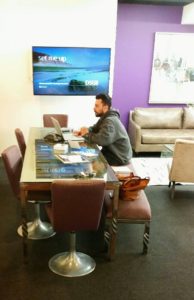 Continue to Live Beautifully…